26 Februar 2021 News
DIVA XLI and DIVA XLI SWING, PERFORMANCE AND DESIGN eXtra Large Inverter!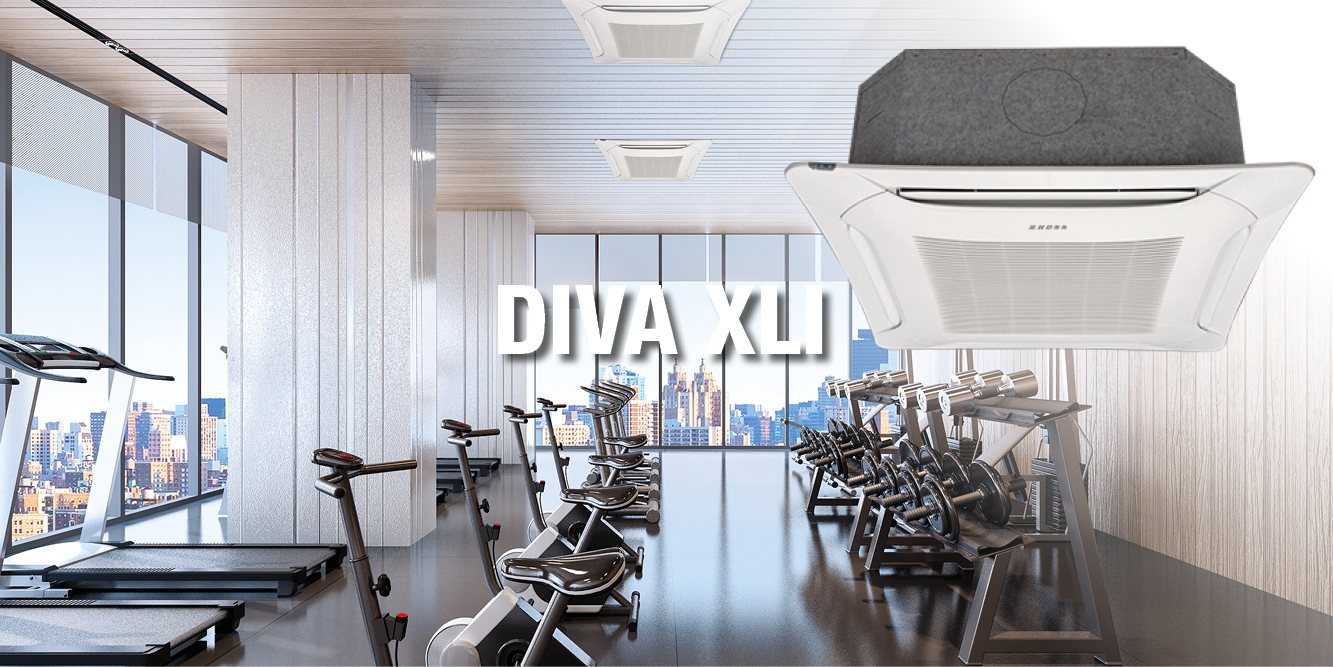 Rhoss presents DIVA XLI: a new water cassette-type range for installation in false ceilings, with air return and delivery directly in the room.
• Innovative design for large environments
• Consumption reduced with EC motor
• Touch controls
• Set-ups for 2-, 4-pipe installations or 2 pipes with electrical resistance
• 2 or 3-way, ON/OFF electrovalves and pre-mounted controls on board
Silent and elegant, ideal for larger spaces not only for commercial use
The new DIVA-XLI e DIVA-XLI SWING (eXtra Large Inverter ) are intended for use in large locations, such as hotel lobbies, gyms, restaurants or supermarkets; they can be installed into the false ceilings or totally exposed, with a dedicated casing.
Compared to the DIVA-XLI model, the model with the SWING function has motorised fins for automatic air distribution at different angles and a remote control receiver integrated in the ceiling.
There are 2 models available, with cooling capacity of 12.6 and 15.1 kW and heating capacity from 13.4 to 16.4 kW, at Eurovent standard conditions.
The cassettes consists of two parts: the unit and ceiling panelling, supplied separately. It is available with G0 filter or with ePM1-55% (F7) filter and with manually adjustable fins (Diva-XLI models) or with motorized fins (Diva-XLI SWING models).
Ideal climate with a simple touch
The Diva-XLI unit can be equipped with the advanced electronic LIT-Touch control with control panel or remote control receiver or it can be combined with a standard control.
The Diva-XLI SWING unit is already equipped with the advanced electronic SWING control on board, to be combined with the wired panel or the remote control.