04 März 2021 News
MidiPACK-I … EVER MORE ECO!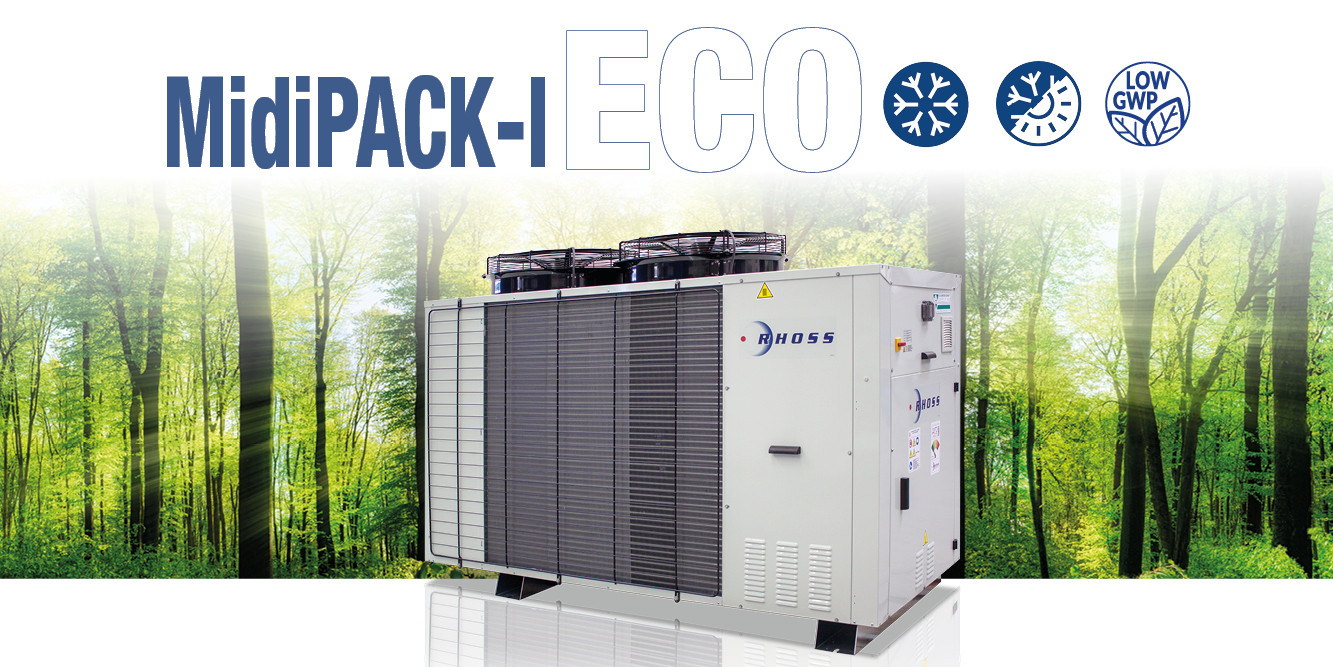 MidiPACK-I ECO is the new air cooled water chillers and reversible heat pumps products range with inverter scroll compressors and R32 ecological gas.
Ranges to be winner as technology, efficiency and flexibility!
This is the ideal product range for those who choose eco-sustainability in their projects, thanks to the use of the new ecological gas R32.
The new product range cover a cooling capacity from 30 to 55 kW. It's available in the T version (high efficiency) and in 4 sizes of chillers and heat pumps.
These new models features:
- Optimized units design with R32 ecological gas at low GWP
- High energy efficiency over the new threshold starting from 2021 acording to Ecodesign directive; SCOP in A++ class and SEER up to 4,9
- Heat pumps with COP in A class
- Extended working range with hot water production up to 60°C
- Total comfort with domestic hot water production DHW by:
3-way diverter valve management;
Desuperheater also active in winter mode with the new economy regulation to enhance the overall efficiency of the unit;
- Plug&Play unit with integrated hydraulic module.
- Integrated Master / Slave management up to 4 units in parallel hydraulic connection
- Full Inverter set-up with Inverter scroll compressors, EC fans and Inverter circulation pump
Learn more about this new eco-friendly range here