15 Dezember 2020 News
MTM MULTI TECNOLOGY MANAGER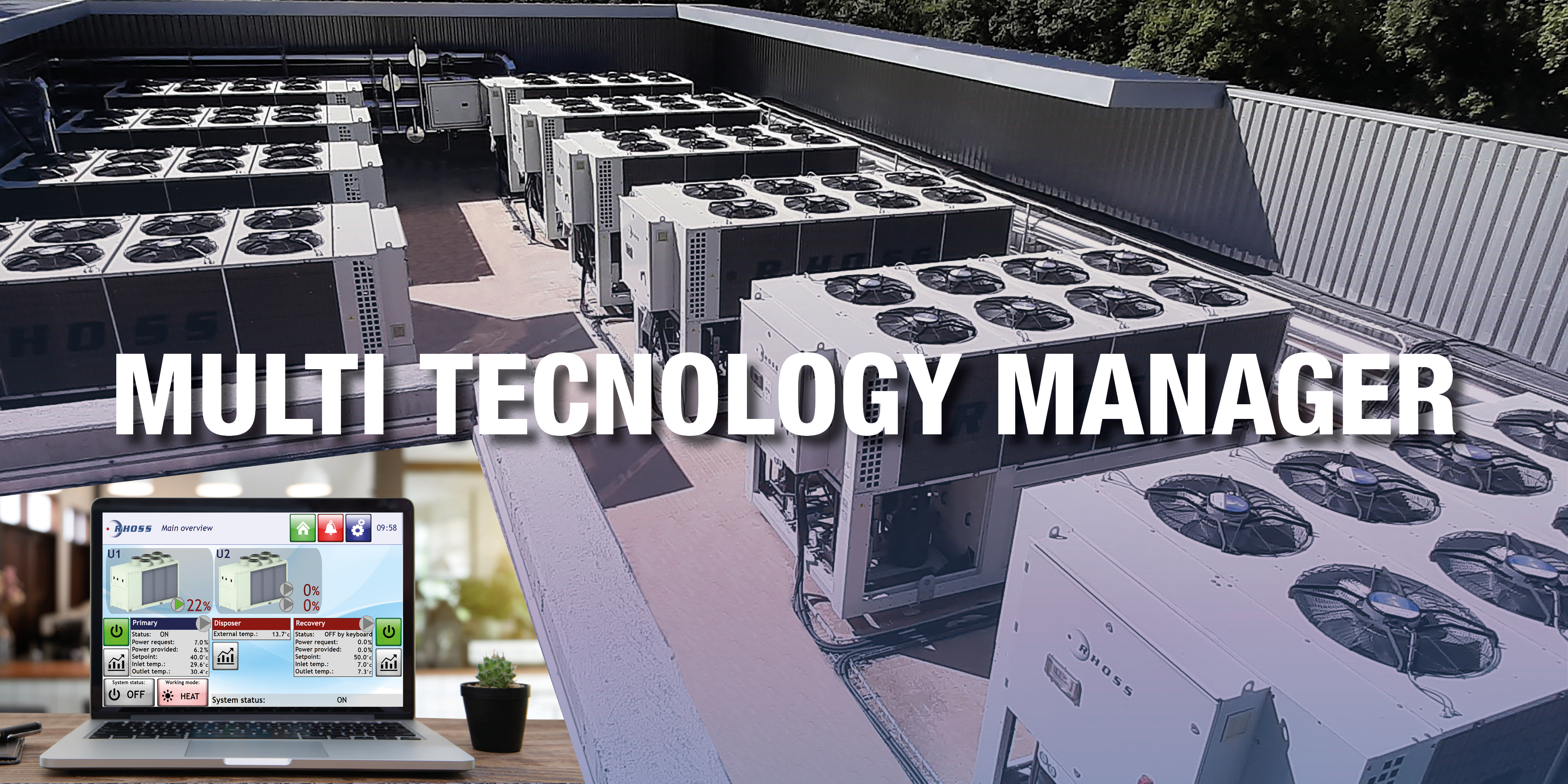 MTM Multi Tecnology Manager is the intelligent management of Rhoss hydronic units. Touch interface with Web APP for remote control and monitoring.
MTM is the new system, conceived, designed and built by RHOSS, for managing up to a maximum of 10 between multipurpose units, reversible heat pumps and chillers in perfect synergy with a guarantee of safety and reliability in modern systems.
Thanks to dedicated algorithms, MTM can effectively manage cooling and thermal loads in a stable and precise manner.
MTM is a manager and as such optimally decides the start-up sequence of the RHOSS units in the applications that the designer deals with every day.


MTM – THE OFFER
MTM is available in two configurations but with one goal: to efficiently manage the units selected for the system.
- MTM/SI – with graphic interface and standard functions such as the display of unit operating parameters, operating status, alarms, etc.
- MTM/TI – with Touch graphic interface and advanced functions. Access to the various pages, for consultation and parameter editing, is simplified in the 7" display; it is also possible to view, through graphs, the trends of water/air temperatures and e-mail notification of any alarm can be set


MTM is the perfect solution:
- For using different technologies and for ensuring system loads;
- Because is easy to connect;
- Because is easy to configure
- For any installation
- For service
- For having the situation under control!
Discover more about new MTM! Click here