27 Mai 2021 News
Sustainability that makes school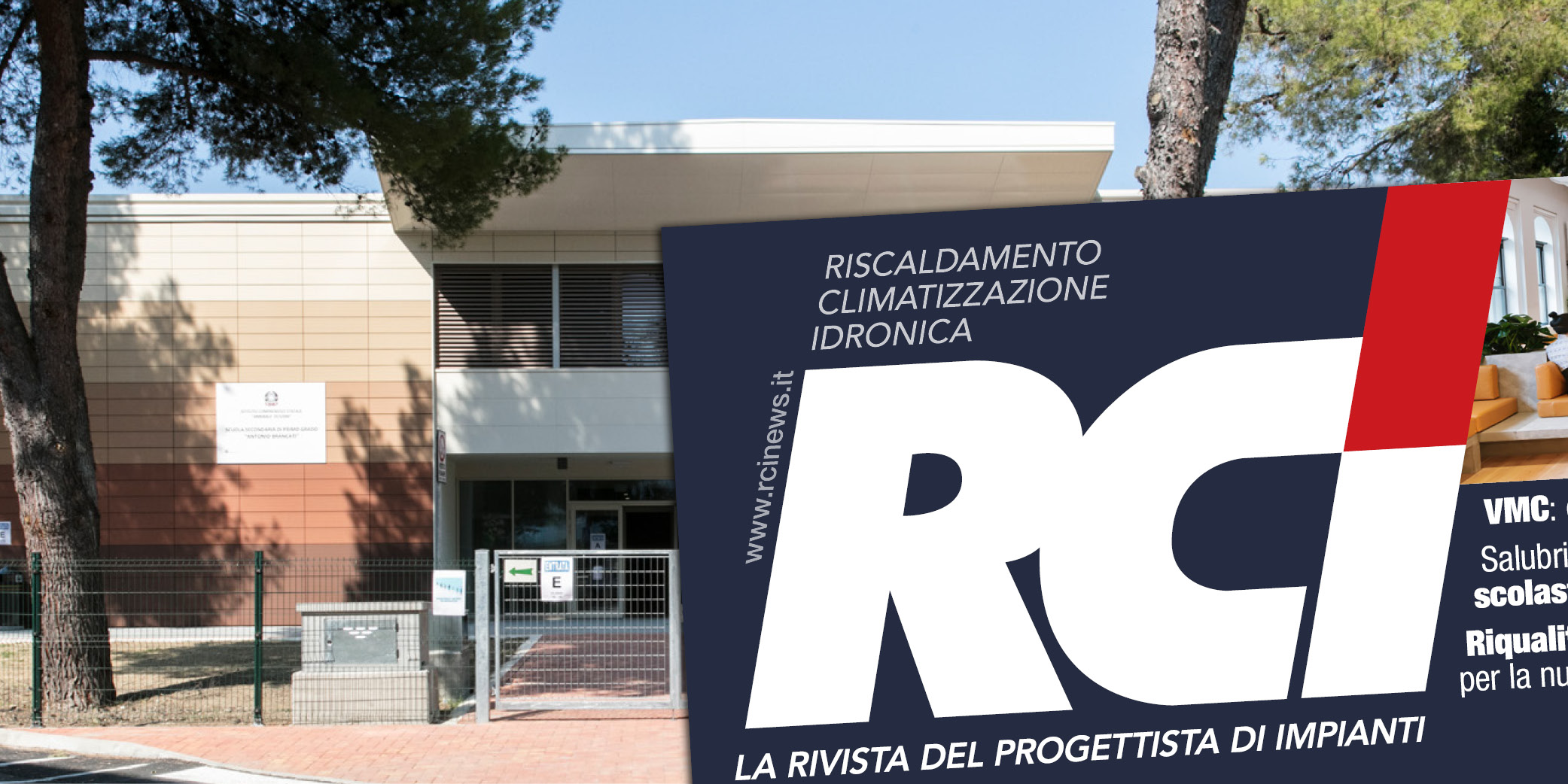 RHOSS CONTRIBUTES TO AIR CONDITIONING IN THE NEW BRANCATI SCHOOL
The magazine RCI (Riscaldamento, Climatizzazione Idronica) dedicates ample space to the project for the new Antonio Brancati secondary school: an NZEB building certified LEED Platinum completed a few months ago in Pesaro.
The "Antonio Brancati" is the first school in Europe and second in the world that has obtained LEED certification (v4 BD+C: School), with Platinum rating (88/110 credits).
For this prestigious project Rhoss supplied an ADV Custom Air Handling Unit for a total of about 15000 m3/h of treated air.


Eco-compatibility of the building materials, energy sustainability and minimisation of climate-altering emissions distinguish the building on an international level.
The quality of the teaching areas is emphasised by advanced solutions for all the main types of systems, in particular for air conditioning, ventilation and lighting.


Read more
Magazine
Source: RCI n. 5 (05/21), Giuseppe La Franca