07 Mai 2021 News
WinPACK ECO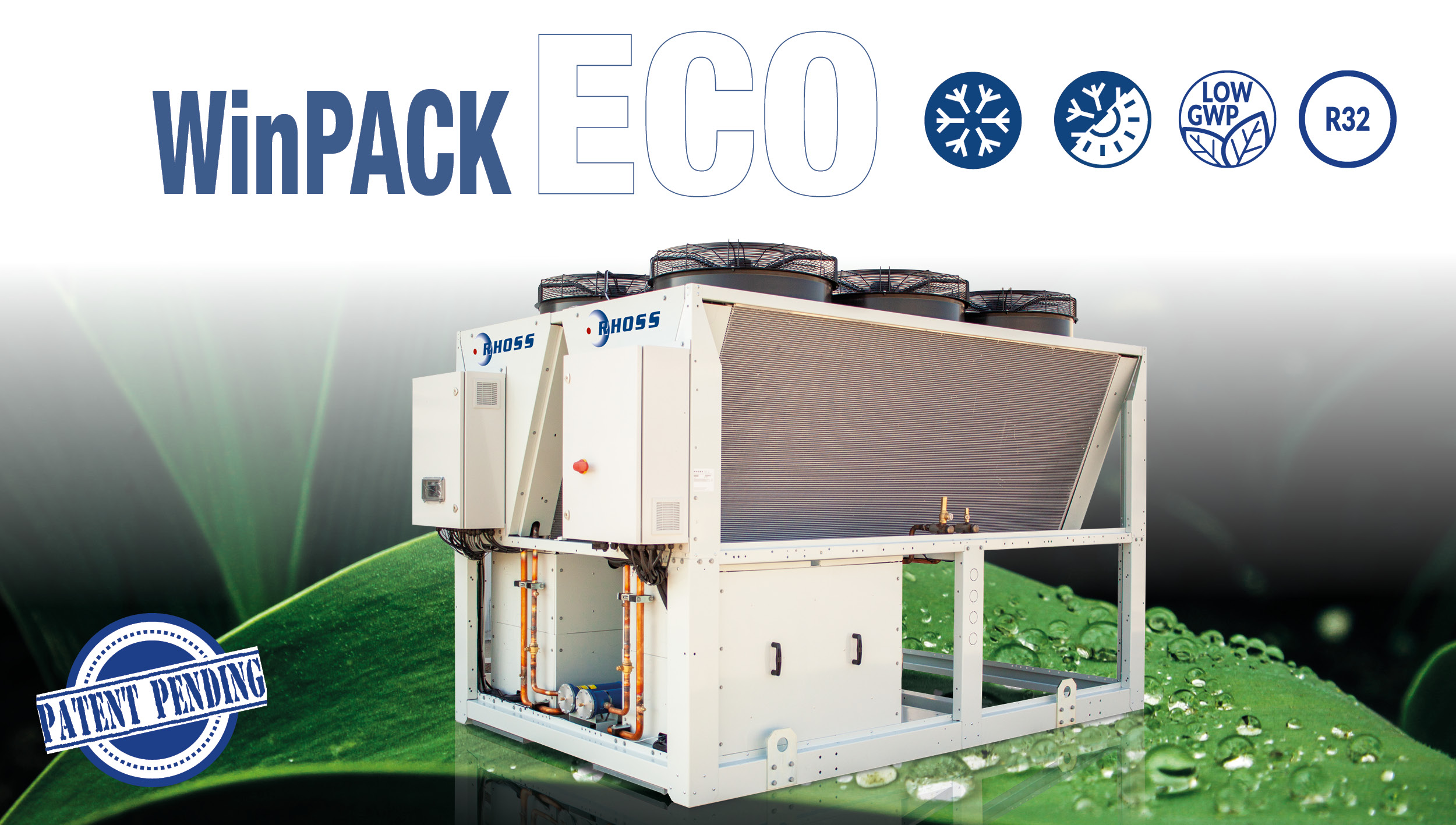 A winner in terms of technology, efficiency and flexibility!
Rhoss presents WinPACK ECO: the new air cooled water chillers and reversible heat pumps products range with scroll compressors and R32 ecological refrigerant gas.
This is the ideal product range for those who choose eco-sustainability in their projects, thanks to the use of the new R32 ecological refrigerant gas.
The new product range cover a cooling capacity from 150 to 350 kW. It's available in the T version (high efficiency) and Q version (super silent) in 9 sizes of chillers and reversible heat pumps.
These new models features:
• Optimized units design with R32 ecological refrigerant gas at low GWP
• High energy efficiency over the new threshold starting from 2021 acording to Ecodesign directive
• Integrated MASTER/SLAVE control
• Partial heat recovery with pump and mixing valve
• Chiller and heat pump units with high SEER seasonal index up to 4,89.
• 3/4 capacity steps for a better modulation and high efficiency at partial loads.
• Wide range of accessories and options
• 3 Innovative Patent Pending
- New logics that, through predictive algorithms, optimize the functioning of the units, improving their efficiency throughout the year.
- Refrigerant distribution system that optimizes the operation of the unit, improving its performance and efficiency in heat pump mode.
- New EOLO accessory – Extension and Optimization Operating Limits.
Learn more about this new eco-friendly range here