04 Dezember 2020 News
WINPOWER ECO, DESIGNED TO EXCEED EXPECTATIONS!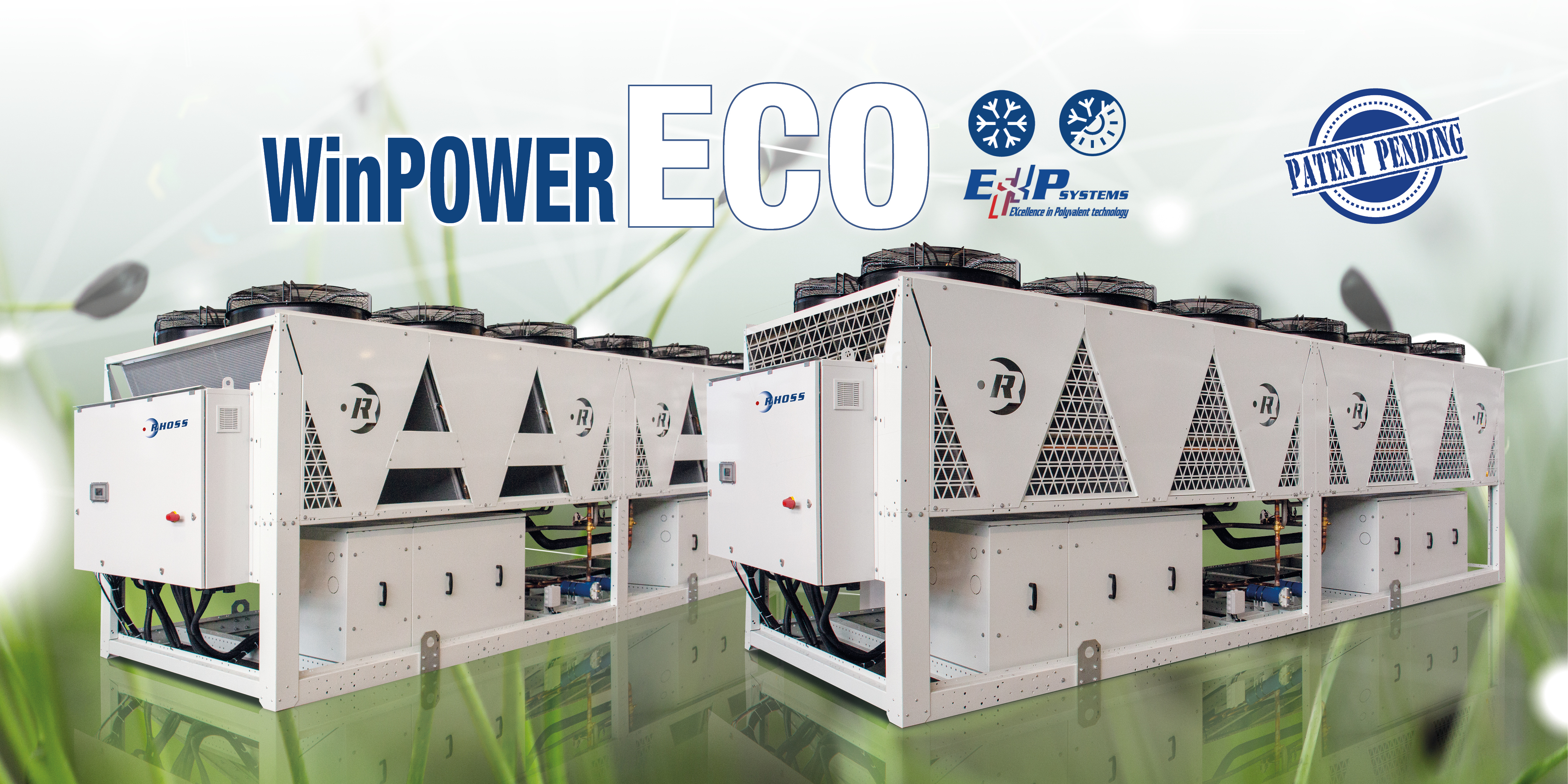 Rhoss presents WINPOWER ECO: a new range designed to be winner in terms of technology, flexibility and efficiency, far beyond Tier2!
WinPOWER ECO, a complete range with low environmental impact
Air cooled water chillers, heat pumps and EXP multi-purpose units from 360 to 650 kW with the latest generation hermetic scroll compressors optimised for R454B refrigerant.
WinPOWER ECO and WinPOWER ECO EXP, eco-friendly solutions by Rhoss, able to combine silent operation and maximum energy efficiency, use an innovative refrigerant distribution system to optimise operation of the unit, improving its performance and efficiency in heat pump mode (patent pending).


WinPOWER ECO, a flexible range
The range is available in 9 sizes per type and 2 versions: T (high efficiency) and Q (Super-silenced high efficiency). Extended operating limits and installation flexibility thanks to the variety of accessories and options.


WinPOWER ECO, designed to go further
This new range has been designed to meet the customer's most demanding requirements and to be at the forefront with efficiency indexes at partial load beyond the limit set by the regulations (SEER up to 5.38 and SCOP up to 3.95).
The new SIR function (Rhoss Integrated Sequencer) allows the management up to 4 units in parallel, guaranteeing precision, reliability and energy saving.


To learn more about this new eco-sustainable range click here